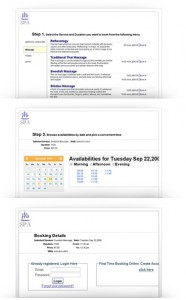 Your local customers are looking up information for their next purchase online just like your customers all over the country are doing. Smart small business owners are utilizing local Internet marketing to increase foot traffic into their locations and expand revenue. When you are developing a local Internet marketing campaign, there are a few things you need to keep in mind that can be used to your advantage.
Local Lingo
Every region has its own way of communicating. In New York State, some people call soft drinks "soda" while others refer to it as "pop." The significance of this is that people searching the Internet for local businesses will use the local lingo out of habit. If someone who uses the word "pop" searches for soft drink suppliers online, then the companies using the word "soda" will not show up in the search results. Use the local lingo to your advantage and get your company to show up before the national companies in local search engine results.
Directions
If you travel the country, then you know that people in different regions give driving directions in different ways. Some people give very specific directions, while others tend to use generalities and landmarks. As with local lingo, the ability to properly guide your customers to your business using the local way of giving directions is critical. When you speak in a language that your target audience understands, then you will be able to attract more people for your business.
Pricing
When you live and work in an area, you become familiar with what is important to the people you are marketing to. For example, a national office supply chain may try to use low prices on printer ink cartridges to attract more local clients, but you know that your local customers care more about inexpensive paper. When it comes to pricing, you need to use every advantage you have to get people to pay attention to your business. If you are marketing your company on the Internet, you know what the local consumers are looking for with pricing and special promotions. That is information you can use to your advantage.
Networking
Local businesses that team up and develop local Internet marketing content together can often cover more ground than companies working on their own. For example, if a stereo store and a CD retailer work together to create an effective blog, then they are covering more of that market and will see an increase in relevant results. Find local complimentary businesses to develop an Internet marketing program with to enhance your sales results.
Visit http://www.timepicks.com to learn more about ways to help your business.